Synopsis
The massacre carried out by the American Army against the civilian population of My Lai left 500 dead and two survivors, Nam and Lien, aged 5 and 3 years old at the time. Today they both work at the My Lai Museum, he as a caretaker, she as a cleaner. Every day, Lien cleans the objects, photos and reconstructed scenes that evoke the nightmare. Nam tells us that, when he is on duty at night, he often sees apparitions, phantoms which appear and cross through the cemetery and the gardens of the Museum. But he isn't afraid because he knows them all. They are all relatives and neighbours. This is his way of living with that past.
Direction : Truong Vu Quynh
Image : Truong Vu Quynh
Sound : Ky Nguyen Minh, Le Hong Kai & Thoai Nguyen
Edition : Stefan Kobe
Themes : Memory & History
Shooting place : Son My
Shooting format : DV Cam
About : Workshops in Viêtnam
Nine workshops were set up in Viêtnam since 2004 in Hanoï, in Da Nang and in Hô Chi Minh city. In 2016, a workshop is organized by former trainees who became independant filmmakers.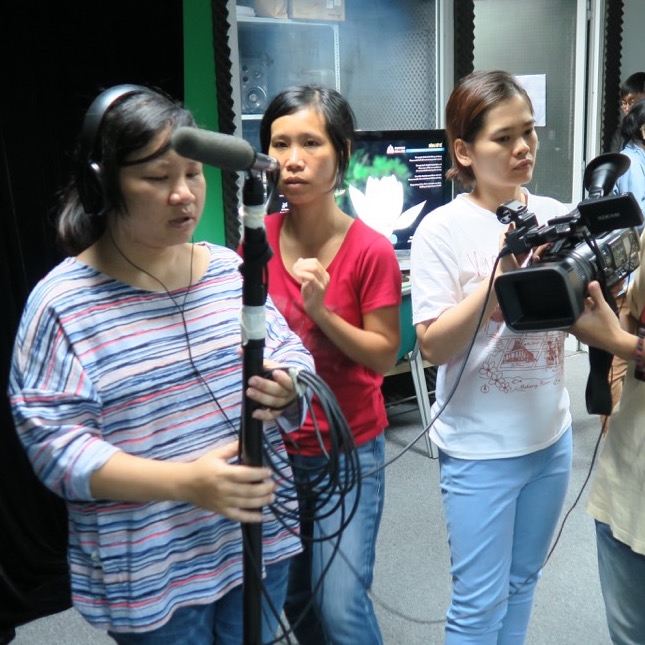 The documentary in your own home
Find out about new films by sifting through our media library to find all the films made in our workshops since 1978.