Synopsis
Ever since she was tortured during the war, Mrs Bua suffers from epilepsy. When she feels a fit coming, she spreads a carpet in front of her house and lies down. For her neighbors, it's like a cue to drop in and care for her. In the evenings, they gather to sip tea, sing resistance movement songs and tell stories, ingrained at present into their collective memory. The war remains at the heart of this small village's daily life.
Direction : Thu Duong Mong
Image : Thu Duong Mong
Sound : Pham Thi Hong Lien, Nguyen Thi Thu Hong & Hoang Khanh Linh
Edition : Hao Pham Thi
Rewards, festivals and diffusions
Salaya International Documentary Film Festival
Place : Thailand
Date : 2014
Black Movie
Place : Genève (Switzerland)
Date : 2014
Yamagata International Documentary Film Festival
Place : Japan
Date : 2013
Rewards : Ogawa Shinsuke Award
Documentary Film Festival Southeast Asia
Place : Thailand
Date : 2013
Festival International Jean Rouch
Place : Paris (France)
Date : 2012
About : Workshops in Viêtnam
Nine workshops were set up in Viêtnam since 2004 in Hanoï, in Da Nang and in Hô Chi Minh city. In 2016, a workshop is organized by former trainees who became independant filmmakers.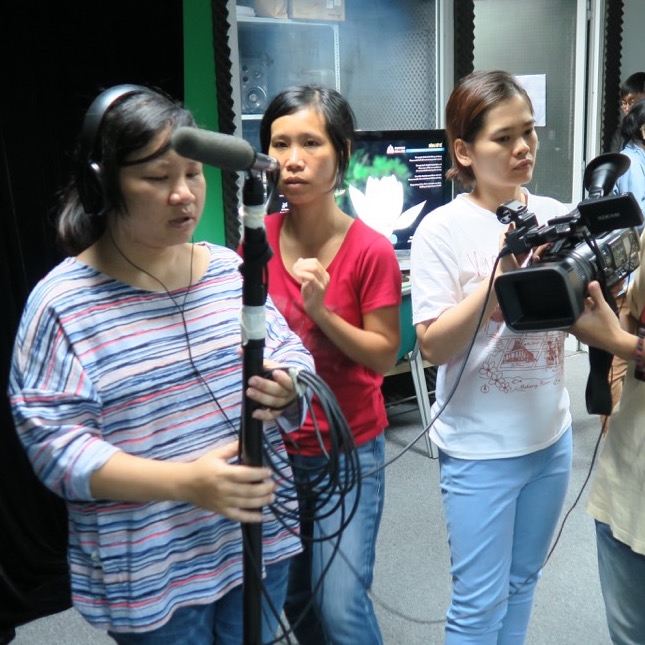 The documentary in your own home
Find out about new films by sifting through our media library to find all the films made in our workshops since 1978.