Synopsis
From 5 o'clock in the morning, Jean-Louis emerges from the dark shadows of the tunnel in Vatable Street, brandishing his broom. As for Joseph, he walks up and down the street all day long, the providential neighbour. Once a week, Madame Ergeton opens up the heavy door of Our Chapel of Care to take him in. In Monsieur Gauthièrot's barbers' shop, one by one, the local prophets and sceptics succeed each other, awaiting the transformation that is endlessly repeated. Peoples' destinies mingle timelessly in this street of Pointe-à-Pitre, Guadeloupe.
Direction : Mélissa Issorat
Image : Mélissa Issorat
Sound : tous les stagiaires
Edition : Jocelyne Ruiz
Rewards, festivals and diffusions
Caribbean Film Academy
Place : New York, United States
Date : 2017
Corrida Audiovisuelle de l'ESAV
Place : Toulouse (France)
Date : 2016
St. Barth Film Festival
Place : Saint Barthelemy (France)
Date : 2016
Festival international du film insulaire
Place : Groix (France)
Date : 2016
Forum des Images
Place : Paris, France
Date : 2016
IFCinéma, platform of the French institute
About : Workshops in Guadeloupe
Since 2011, Varan Caribbean supports the developing of the caribbean documentary in Guadeloupe by setting up many workshops.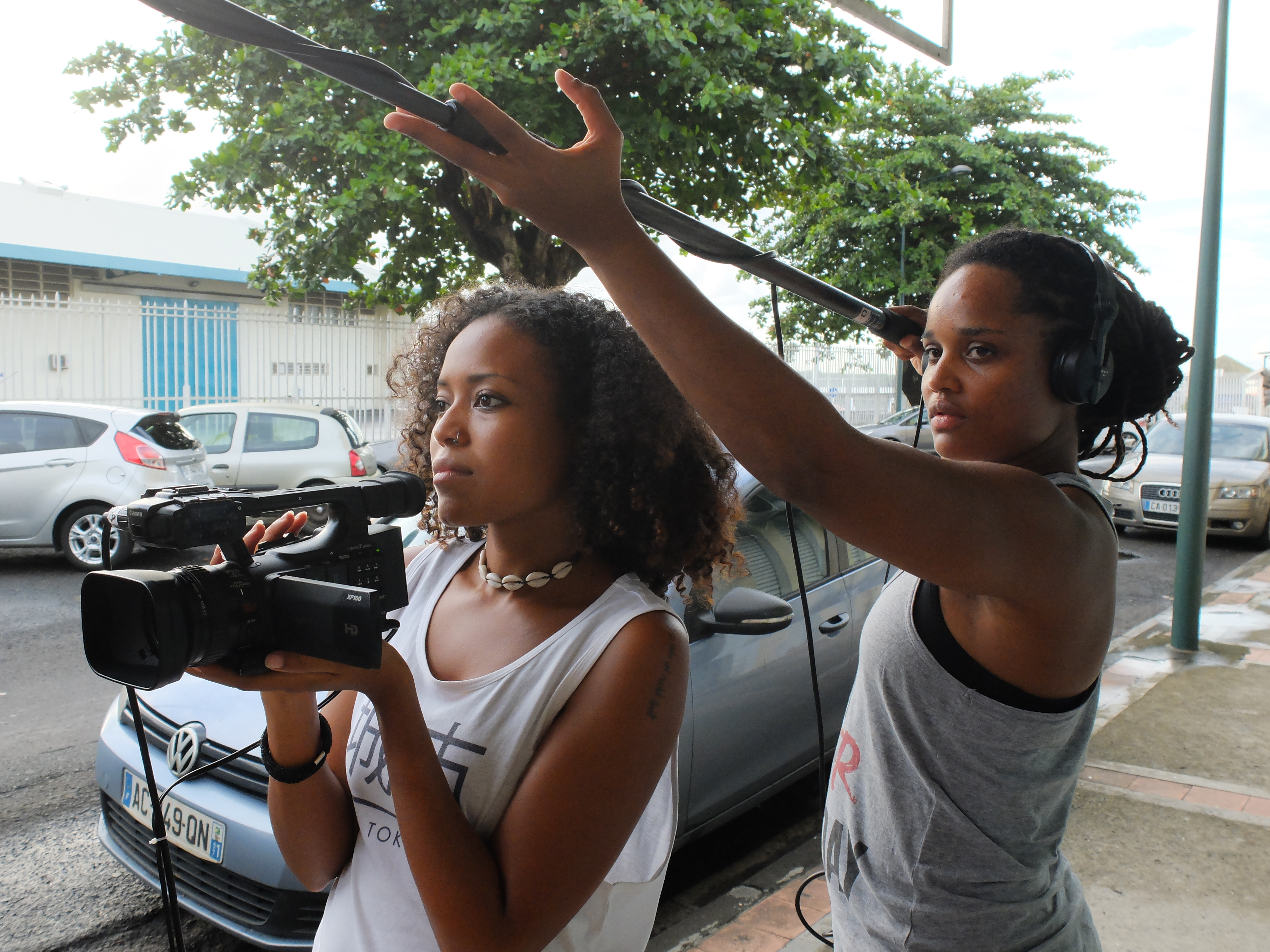 The documentary in your own home
Find out about new films by sifting through our media library to find all the films made in our workshops since 1978.