Synopsis
Jefferson is what is called in Bangui a "docta", a health worker who is practising medecine without a diploma. The Central African Ministry of Health wants to regulate the drugs sales. Jefferson is wondering : is his business dangerous for the patient ? But if he stops, how will he feed his family ?
Direction : Elvis Sabin Ngaibino
Image : Elvis Sabin Ngaibino
Sound : tous les stagiaires
Edition : Dominique Pâris
Rewards, festivals and diffusions
Saint-Louis Documentary Film Festival
Place : Saint-Louis, Sénégal
Date : 2018
Festival Vues d'Afrique
Place : Montréal, Canada
Date : 2019
Festival Ciné Regards Africains 2020
Place : Fresnes, France
Date : 2020
Festival Reflets des cinéma africains
Place : Mayenne, France
Date : 2020
"Un pays sans sommeil" Exhibition
Place : Saint-Ouen-sur-Seine, France
Date : 2022
About : Workshops in Central African Republic
In 2017, Ateliers Varan and the Alliance Française in Bangui organised a first filmmaking workshop in the Central African Republic.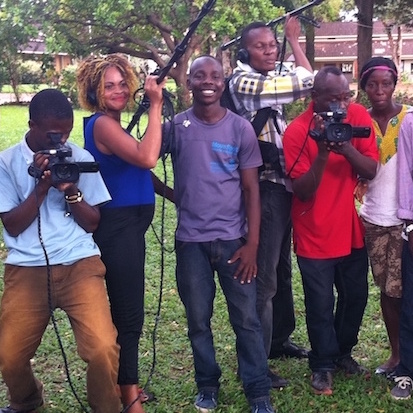 The documentary in your own home
Find out about new films by sifting through our media library to find all the films made in our workshops since 1978.