Synopsis
Three years after making her first film, the director returned to the alleyway in the working class neighbourhood of Ho Chi Minh City.
Here, in this narrow street, the inhabitants live on the margin of the fast economic development of this southern megalopolis. The problem here every day for the inhabitants is money. They survive thanks to a parallel economy: they are street sellers, small-time traffickers, money-lenders, they get loans from poor peoples' banks… A different face of the Vietnamese economy.
Direction : Thu Nguyen Viêt Anh
Image : Nguyen Viet Anh Thu
Sound : Tham Nguyen Thi & Lê Minh Trinh Dinh
Edition : Aurélie Ricard & Tham Nguyen Thi
Rewards, festivals and diffusions
Quai Branly Museum
Place : Paris, France
Date : 2009
States General of Documentary Film
Place : Lussas, France
Date : 2019
About : Workshops in Viêtnam
Nine workshops were set up in Viêtnam since 2004 in Hanoï, in Da Nang and in Hô Chi Minh city. In 2016, a workshop is organized by former trainees who became independant filmmakers.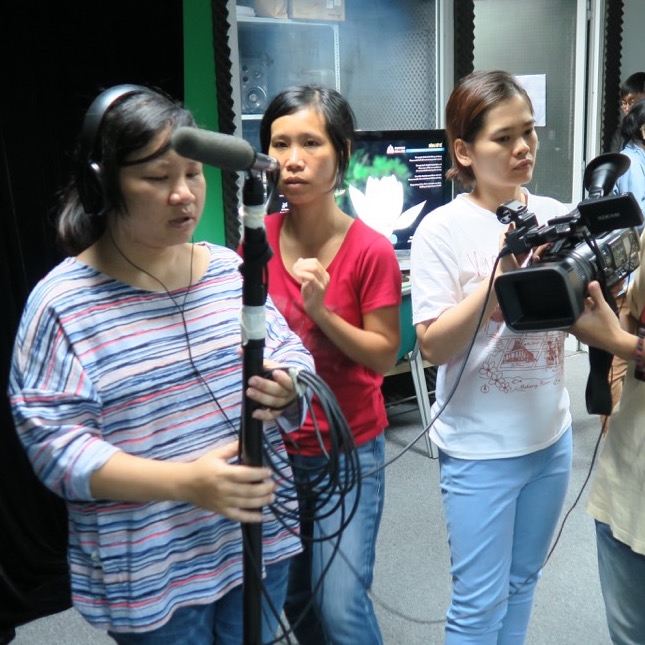 The documentary in your own home
Find out about new films by sifting through our media library to find all the films made in our workshops since 1978.