Synopsis
A letter from a father to his daughter, a letter for the future probably. Through this process, the director tells the story of a family, his own family, in a rural area. Where a bitter alcohol is passed down from one generation to the next one.
Direction : Tony Quéméré
Image : Tony Quéméré
Sound : Tony Quéméré
Edition : Sylvie Gadmer
Rewards, festivals and diffusions
Festival de films Visages
Place : Martigny (Suisse)
Date : 2009
Doc en court
Place : Lyon (69)
Date : 2008
Les Inattendus
Place : Lyon (69)
Date : 2008
CorsicaDoc
Place : Ajaccio (2A)
Date : 2008
Festival Européen du Court-Métrage
Place : Bordeaux (33)
Date : 2008
Festival international du Court-Métrage
Place : Clermont-Ferrand (63)
Date : 2008
Festival européen de cinéma et de télévision Memorimage
Place : Reus (Espagne)
Date : 2008
Champs et contrechamps
Place : St Sever de Rustan (65)
Date : 2008
Festival de Cinéma
Place : Douarnenez (29)
Date : 2008
États Généraux du Film Documentaire
Place : Lussas (07)
Date : 2008
Les Conviviales
Place : Nannay (58)
Date : 2008
Festival du court-métrage
Place : Mostar (Bosnie-Herzégovine)
Date : 2008
Doc Ouest
Place : Pléneuf-Val André (22)
Date : 2007
Clermond Ferrand
Place : nov 2007
Rewards : Prix des formations audiovisuelles au Festival "Traces de vie"
Ville-sur-Yron
Place : 2008
Rewards : 1er Prix du jury au Festival Caméra des champs
Director' s comments
The words he uses are raw. It's a situation he felt first as a small boy, then as a teenager, and now as a father.
About : Documentary filmmaking workshop
This workshop is for those who wish to learn, professionalise their film production skills, or who are on the lookout for a career change. Through this workshop, we will learn what the act of filming means intellectually, morally and aesthetically, through all stages of documentary production, from design to editing. Each student will make a documentary short film.
Graduating workshop «Author(s) Director(s) of documentary film registered with the RNCP»
RNCP registration
TITLE LEVEL I (FR) and LEVEL 5 (EU)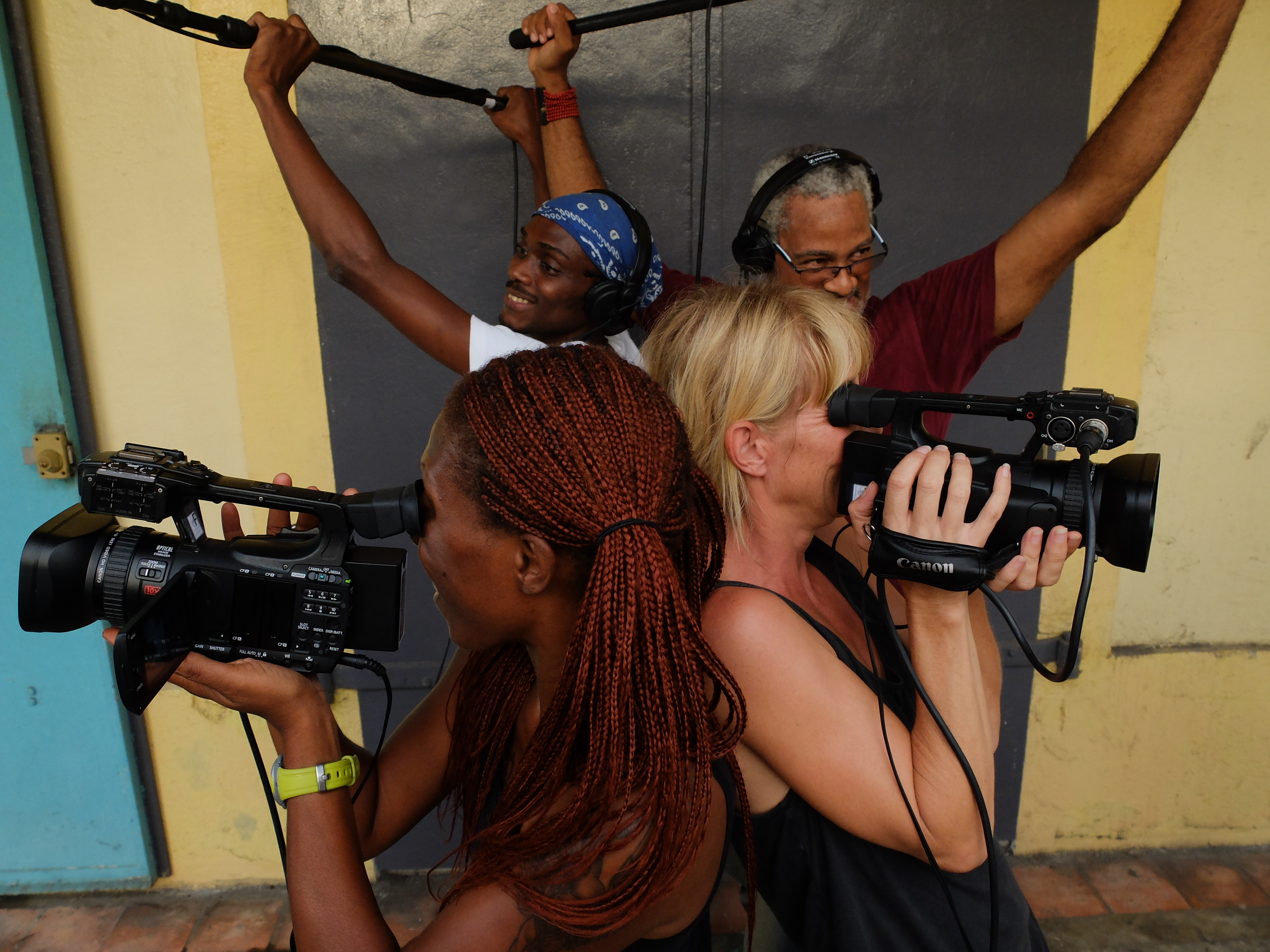 The documentary in your own home
Find out about new films by sifting through our media library to find all the films made in our workshops since 1978.